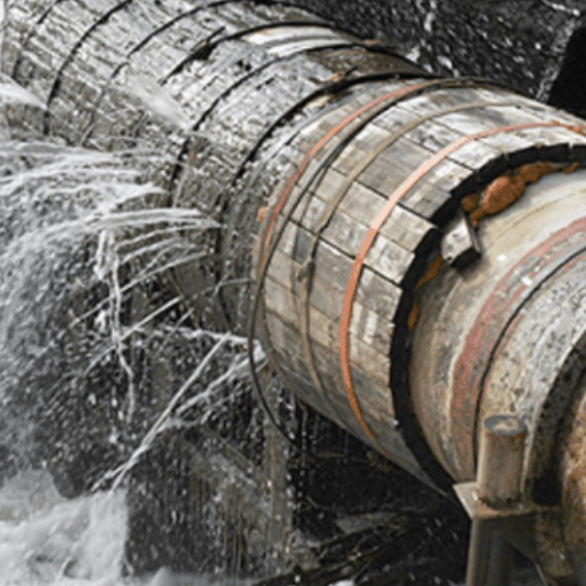 -->
Michael Gove has asked water company bosses to explain why they have failed to meet leakage targets, at a time of one of the driest summers for years.
The environment secretary said customers expect a "reliable and resilient water supply".
It comes as farmers are due to discuss the effect of the extensive heatwave on food supplies at a "drought summit".
The UK has seen the driest start to the summer since 1961 with rainfall on Thursday and Friday the first in weeks.
Water levels are low in some reservoirs and supplier United Utilities (UU) has said it will introduce a hosepipe ban affecting seven million people in the north-west of England from 5 August.
Mr Gove said water firms "have much more to do to tackle leakage", adding: "That is why I have repeatedly made clear that companies must improve and recently wrote to them to outline my expectations during this period of dry weather.
"Next week I will ask the chief executives of the water companies that have failed to meet their leakage targets to a meeting at Defra [Department for the Environment, Food and Rural Affairs) to discuss how they are going to address this serious issue and improve their performance."
UU has been accused of "wasting" 430 million litres of water every day from leaks.
The GMB union said its research showed the supplier was allowing 175 Olympic-sized swimming pools' worth of water to go "down the plughole" every day.
Earlier this month, UU said "reducing leaks is a top priority".
On Sunday, a spokesman for Water UK, the trade body for the major water companies, told the BBC: "Tackling leakage is one of the water industry's top priorities.
"We know how important it is for customers, and since the mid-1990s companies have successfully managed to reduce leakage levels by a third.
"We know there is more to do, which is why water companies are currently developing ambitious plans to cut leakage even further."
At separate talks with government officials, chaired by National Farmers' Union (NFU) president Minette Batters, irrigation water shortages, a lack of fresh forage for animals and growing conditions for cereal crops will be discussed.
Ms Batters will meet Defra officials, rural agencies and farming charities on Wednesday, after a month that has seen England receive just 15% of its long-term average rainfall.
She described the situation as "hugely challenging" for farming, warning the thunderstorms and showers some areas are receiving "won't mitigate the many issues farmers are experiencing".
She said: "There could be serious concerns for many farmers if this extended spell of warmer, drier weather continues as the long-range forecast suggests."
The EA said it has responded to 44 "significant" environmental incidents since the end of June, including moorland fires, algal blooms, dry boreholes, low river flows and fish rescues.
The last month of dry, hot weather followed the driest June since 1925, according to the EA. It has caused the water level in many reservoirs to fall dramatically.