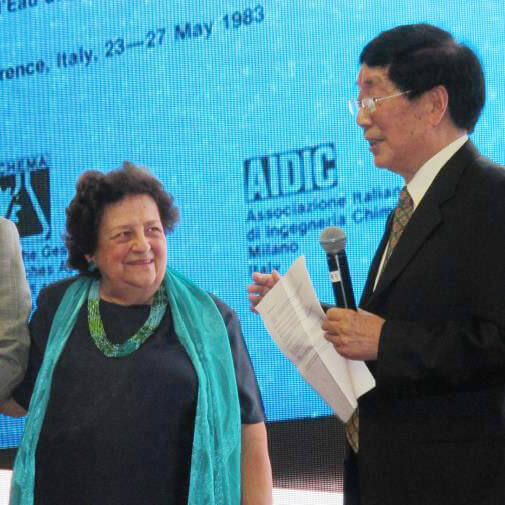 -->
Overview of the Skills and Recruitment Challenges and Opportunities Facing the UK Water Industry
"There is a shortage at every level. I think it's the biggest risk to delivery of new infrastructure. The skills shortage is across the board but it depends on the technologies. There is an ageing professional workforce and we need to increase the number of young people coming into the industry."
David Rooke, Executive Director of Flood and Coastal Risk Management
Significant Developments and the UK Water Industry
There has been growing concern regarding skills shortages and demographic challenges in the UK water industry for over 10 years due to the aging workforce and reduction in recruitment driven by efficiency savings required from the regulator (Energy & Utility Skills Sector Skills Agreement: The Water Industry 2006). The issue was brought into sharp focus in 2017 due to the Apprenticeship Levy, compelling employers with a payroll of over £2M to contribute 0.5% of their payroll costs to the Levy. With approximately 140,000 employed in medium to large water focused business and an estimated staff cost of £3.5 billion, the total invested in training has risen from under £10M to around £17.5 million almost overnight. According to the 2015 'Skills Deficit' Report by Atkins the government and industry will need to invest £2.5 billion in training and development to provide enough skills to meet the country's infrastructure requirements over the next decade.
The UK Commission for Employment and Skills (UKCES) recently published a report, which revealed that over a third of vacancies in water and related industries are now due to skills shortages. The report goes on to show that skills shortage vacancies now make up nearly a quarter of all job openings, from 91,000 in 2011 to 209,000 in 2015. Significantly, the number of positions left vacant because water industry employers cannot find people with the skills or knowledge to fill them has risen by 130% since 2011.
Significant Developments and the Middle Eastern Water Industry
The United Arab Emirates (U.A.E.) faces several water management challenges, namely: scarcity of groundwater reserves, the high cost of producing drinking water, and limited collection and treatment of wastewater. With the U.A.E.'s water demand growing annually, the country's water infrastructure is under significant pressure. There is an increasing need to invest in new infrastructure to meet current demand and to avoid a future shortfall. Training and development of staff will naturally increase as skills need to develop with the massive investment in infrastructure.
The government owned Dubai Electricity and Water Authority (DEWA) would be a key strategic customer for 2000 Weeks.
Saudi Arabia is beginning the privatisation of state assets on a scale that will dwarf even that of Russia following the collapse of the USSR in the early 1990's. This includes their water and wastewater industry. As a country, Saudi Arabia is the 3rd largest consumer of water in the world however, the sector's infrastructure is outdated and, in some areas, deteriorating. An increase in training and development spend should come with investment and development of infrastructure.