-->
The only thing worse than getting the thin envelope a couple of weeks after the interview is getting nothing. Sadly, it's still all too common. While employers know this is bad practice, many still think it's too much trouble to send a standard letter. If you haven't heard from the company a month after the interview, you almost certainly haven't got it. Nevertheless, you should still call HR and politely follow up, asking when you're likely to know the outcome of the interview you sat last month.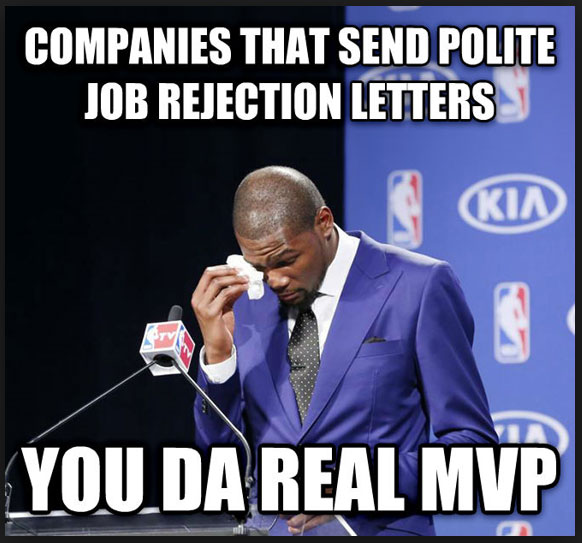 On receiving the rejection letter or HR informing you they have gone with another candidate, you have to fight the disappointment and finish the process in a way that will help you with the overall objective of getting the right place to spend some of your precious 2000 weeks.
While the organisation may not be willing to hire you on this occasion it may be that you still passed the interview. Many organisations now score each answer you gave and the overall interview. Most will have a pass mark indicating if you were suitable for the role, but another candidate who scored higher. In some sectors, particularly public sector organisations, there is a good chance you'll eventually still end up with a job offer. Many companies hold a list of successful candidates who haven't been appointed so they can make offers on other similar positions, without going through the whole recruitment process again. If you are on a reserve list, it makes sense to keep in touch with the organisation over the next 12 months. Just a quick "catch-up" email with the HR representative or the prospective team should be enough to let them know you are still available.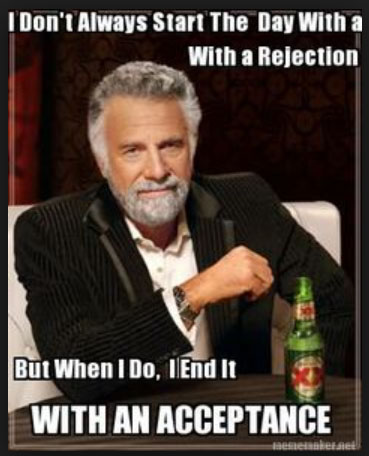 No matter how you preformed, you need to get feedback on the interview. Politely request feedback in writing and follow up with a phone call. This is absolutely crucial. You need to understand which answers you gave scored well with the panel and which fell short of the mark.
Climbing the corporate ladder, getting the best roles, and even earning more than most, all require you to master the skill of job interviews. It really is as simple as that. Feedback from every interview allows you to refine each answer and not make the same mistake twice.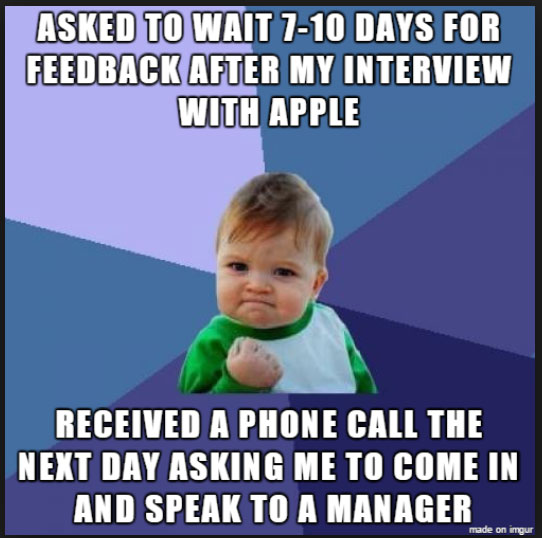 I would advise anyone who is serious about their career success to buy a reasonably expensive document folder* for keeping all your interview notes and feedback. This will become as important, if not more, than the one holding all your qualification certificates.
In this folder you will keep:
• Your notes from immediately after the interview including the questions asked and anything you learned or should have done differently
• The answers you gave to each question
• Written feedback/scores on those answers
I really can't overemphasise just how valuable this record of unsuccessful interviews will become.
For example:
• Question 1: "Can you please provide us with an example of when you have successfully managed a complex project?"
• Answer 1: "Oversight of our last office relocation"
• Panel score: 5/10
• Feedback: "well set out answer but the project was at a very low level compared to the responsibility of this position within our company"
• Action: Keep the structure but never use that example again! While it might have served you well in the past now you need an example that demonstrates ability to manage projects at a higher level
• Question 2: "When have you managed a team to achieve its goals?"
• Answer 3: "When I filled in for the hotel manager who was ill for six months, our customer feedback scores on Trip Advisor increased by 20% and we were able to increase occupancy rates from 75% to 85%."
• Panel Score: 9/10
• Panel Feedback: "Excellent answer demonstrating all of the behaviours we would expect to see from the successful candidate "
• Action: This answer is a keeper!
• Question 3: "Explain to us your sales performance over the last 3 years."
• Answer 3: "£2M in 2016 (2% above target), £2.5M in 2017 (20% above target) and £3M in 2018 (10% above target)"
• Panel Score: "6/10"
• Panel Feedback: "Figures seem impressive given the consistent over target performance, however not enough detail given as to how it was achieved. No mention of developing stakeholder relationships, ethical selling and long-term sales strategy"
• Action: Keep the figures but include the extra qualitative detail to add colour.
If you are very lucky, you will also be invited to speak face to face with a member of the panel and discuss more informally your performance at interview. In most organisations a manager's time is precious. If they are willing to take time to sit and help you improve your interview technique or suggest what additional knowledge, skills and experience you need to develop to have a better chance of success, you should always accept. It would also be an indication that the company genuinely cares about people and that you made the right decision to apply in the first place.
It wouldn't be unusual for the panel Chair to make the offer to meet an unsuccessful candidate once they have asked for feedback, especially if they saw something they liked even though they weren't successful on this occasion. It may be that while you were unsuitable for the position you applied for, the panel believed you would be ideal for something else within their organisation.
Understandably, you will be disappointed to get a thin envelope, however, this too is part of the journey of building a career in which you can "be passionate, be exceptional and make a difference". I can't think of anyone who has built a successful career or business without setbacks along the way. The experience makes you stronger, it hones your interview skills and builds resilience. You have a much greater chance of landing that dream job because of the unsuccessful application than you would have if you had never applied.
Get back into the job sites, papers and recruitment agencies. Arrange some networking meetings and improve on the areas of your CV or interview technique this experience showed need work. Being turned down after a job interview can severely dent your confidence. Many people dwell on being turned down, often forgetting the bigger picture – finding a place to spend your 2000 weeks in which you can be passionate, be exceptional and make a difference. Rejection, while never pleasant, can often be blown out of proportion in our heads and viewed as a sign of failure. However, by thinking objectively, you can use it to build on your core strengths, address development points and ultimately find the perfect place to spend half your waking life!
*expensive so you'll look after it