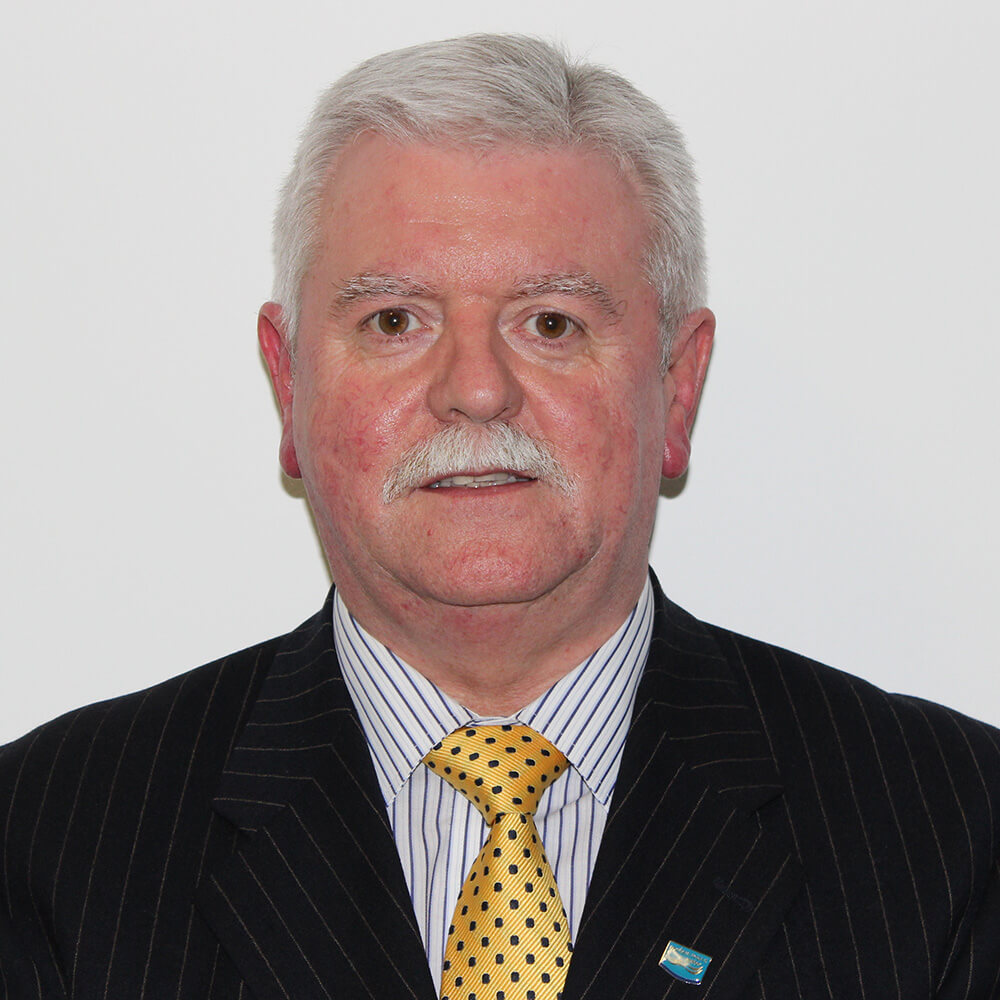 -->
Sean Hogan, ex Chairman of NI Water, reflects on the governance, financing and political challenges still facing Northern Ireland's water and wastewater service provider
We could probably all agree that there aren't many organisations in Northern Ireland that couldn't, with some thought, be more productive, more efficient, more effectively governed, and as such, deliver a better outcome for the consumer – and the public purse collectively.
Northern Ireland Water Ltd is a Government Owned Company (Go-Co), set up in April 2007 to provide the water and sewerage services in Northern Ireland, and according to their website, they deliver clean, safe drinking water to approximately 840,000 households and businesses and supply customers with approximately 560 million litres of good quality drinking water every day. They also collect approximately 330 million litres of wastewater per day from around 669,000 households and organisations connected to the sewerage system and transfer it to a works where it is treated and disposed of safely.
In order to deliver this service they manage a complex system of pipes, pumping stations, water and wastewater treatment works and reservoirs. Currently there are 26,700 kilometres of water-mains and 15,600 kilometres of sewers in Northern Ireland. Though most of the time this system works well, it is acknowledged that considerable investment, circa £3 billion will be required between now and 2020 to reduce leakage, lower the threat of flooding and improve water and waste water services generally.
No mean task you may say, and you may ask, where will this money come from?
Investment needed
As a company they have a chequered history. In late December 2010, Northern Ireland Water blamed historic underinvestment and a rapid thaw, after a period of snow and record low temperatures, for causing an unprecedented number of burst pipes in the system, which left around 56,000 households in around 80 towns and villages without water — some for up to 12 days. It later transpired that over 80% of the water loss was due to leakage on the consumer network and not the NI Water network as was previously thought.
The situation received significant attention in the UK press, and the Northern Ireland Assembly had to seek assistance from the Scottish Government to provide around 160,000 litres of bottled water over the New Year period. During the shortage, Northern Ireland Water pumped an additional 250 million litres of water per day into the system, most of which was lost through leaks. This was an increase of 40%, bringing the total daily output to 850 million litres of water per day.
When Northern Ireland Water was set up in 2007, it was envisaged by the UK Government, that it would operate in a similar fashion to other UK water utility companies and all consumers, both domestic and non domestic would be charged for that service. This model would have allowed for a significant revenue stream into the company and as such it could borrow for capital investment and not rely on taxation for that funding.
Currently, as a consequence of domestic water charging not being available to the company, it relies on the bulk of its funding coming from the Northern Ireland Executive, and as such has to compete with the health service, education, roads and agriculture in an environment of finite and diminishing resources.
The consumer pays anyway
It's not as though we the consumers have "escaped" paying for domestic water supplies since the Treasury have deducted from the Northern Ireland block grant, an amount equivalent to what would have been collected had the charges been introduced.
Effectively we are paying for the charge in the block grant, but the company doesn't have the benefit of receiving the money directly. Hence the conundrum.
So what's the answer?
How do we ensure that Northern Ireland Water has the resources to maintain and develop a modern 21st Century water and waste water service, without having to compete with hospitals and schools for that funding? The solution surely can't be beyond our collective intelligence.
Well, we could look at the Scottish model and adapt it to our own circumstances. Scottish Water receives its funding through the council tax for which a proportion is assigned as a water charge. This is collected by the council and goes directly to the company as revenue. Non domestic users receive a bill, just like here.
Most people in Northern Ireland argue that we are already paying for water in our domestic rates bill. Is it possible that a line on that bill could separate the element that is attributable to water and have it paid directly to the company as revenue as opposed to going into the central coffers only to emerge later as a subsidy? This could surely be done without increasing the overall amount of the rates bill.
The consequence of this would be significant as it would allow Northern Ireland Water Ltd to be re-designated as a Company as opposed to an NDPB (Non Departmental Public Body) since the bulk of its funding would come from revenue as opposed to subsidy or subvention.
This would mean that the Company could borrow money, like any other commercial company, for the capital infrastructure it requires to ensure the continuance of safe drinking water and effective and efficient sewerage services – and not take valuable resources away from Health, Education and other essential services.
Just a thought!
Sean Hagan
Sean is a member of the IoD Business Environment Committee.