CABWI Level 4 Diploma in Water Operations with Management
The CABWI Level 4 Diploma in Water Operations with Management is the gold-standard qualification for developing leadership skills and credentials within the global water industry.
The graduate diploma course seeks to develop knowledge across all aspects of the water industry from a leadership perspective. While students will cover the fundamentals of water resource management, water treatment, water distribution and wastewater treatment, the focus will be on developing leadership skills in these areas.
Aimed towards those professionals already in a leadership role or those with significant potential to do so, the diploma encompasses current changing legislative, technological and organisational requirements of the global water industry.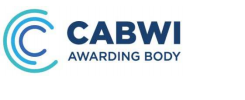 The course is structured with busy professionals in mind. It is usually completed over a course of two years, with two days in class each month. However, for groups of 4 or more students, the delivery can be adapted to suit student and employer preferences, for example eight intensive five day sessions for those groups who may wish to achieve the diploma more quickly.
The qualification also offers a flexible choice of modules for professionals who want to focus specifically on a particular discipline within which they are working, as well as covering the practical skills needed to become a successful leader.
All Courses